Ring Lighting Hacks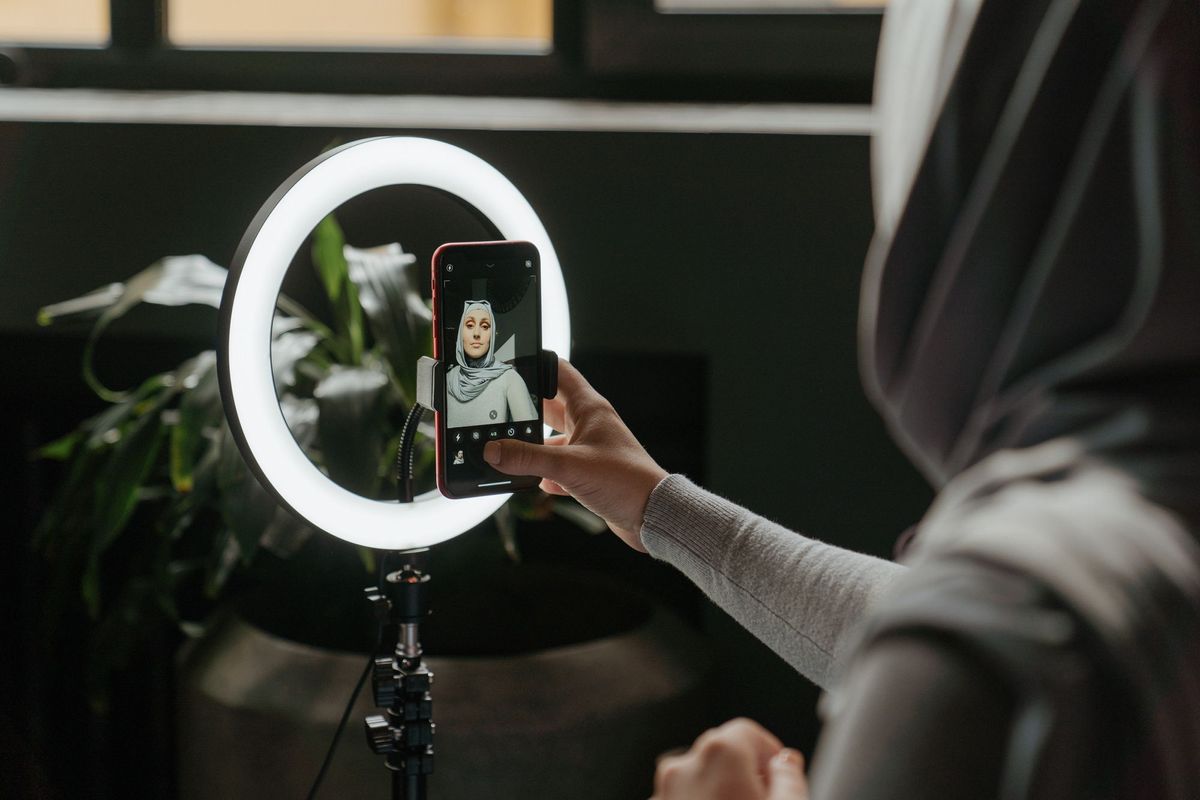 It doesn't matter whether you are shooting a home video for your friends, trying a TikTok dance, want to look great at a zoom meeting, or doing a video about your business.
With video taking over social media there is one tool that has gained a lot of popularity over the past few months and that is... The Ring Light.
Using a Ring Light can be extremely beneficial to your videos. It is very affordable and a must have tool to use at your disposal. Plus it's not crazy expensive and you can actually find different types that fit different budgets.
But how do you actually use one correctly?
The first thing you gotta do is make sure you set your camera in front of the light. Most ring lights already include a mount that allows you to place your phone just in front. However, in case yours doesn't, use a small tripod to stabilize your phone so it sits in front of the light.
Make sure that you adjust the light so that it is in line with your face and you are the focal point!  In order for your video to look the brightest and clearest you should try placing the ring light two feet away from your face, but you are allowed to place it closer or further away to get the effect you are looking for.
Be mindful of natural light. Ring lights are great but always consider how natural light plays into the narrative of the video you are creating.
Whatever you do. Whatever your instincts might tell you… Do not. I repeat. Do not mix different types of lighting when doing your video indoors. You might be thinking that if you stand close to a window and turn on the lights of the room, add the lamp from your bedroom and then just top it up with the ring light, that will result in awesome lighting. This assessment is incorrect. Different lighting temperatures (cool or warm) can play tricks, which will make it hard for your camera to focus and adjust.
Keeping all of that in mind… Happy Lighting!!